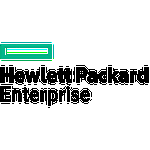 Posted:

Jan 20, 2014

Published:

Jan 20, 2014

Format:

PDF

Type:

White Paper

Language:

English
Sponsored by: Hewlett-Packard Company

According to Morgan Stanley Research, the smart phone will become the dominant computing platform by the end of 2013, with more units being sold than desktop and laptop computers combined.

It's been a remarkable and rapid transformation, and ease of use and flexibility have outpaced security.

This exclusive paper examines you how to prevent sensitive data leakage over insecure channels or stolen devices.