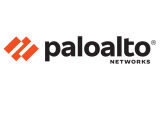 Posted:

Dec 26, 2013

Published:

Jan 28, 2014

Format:

PDF

Length:

9 Page(s)

Type:

White Paper

Language:

English
Sponsored by: Palo Alto Networks

Today, customers are increasingly replacing their on-premise business applications with SaaS applications in pursuit of improved business agility and cost-efficiency. And now, traditional integration methods are just not cutting it.

Access this informative white paper today, which highlights an innovative integration approach that will enable you to significantly boost business agility and cost control.