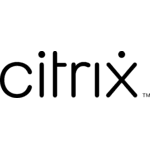 Posted:

Nov 12, 2013

Published:

Nov 12, 2013

Format:

PDF

Length:

6 Page(s)

Type:

White Paper

Language:

English
Sponsored by: Citrix

The constantly shifting IT landscape produces an information security matrix that is as complex as it is daunting, and places enterprises at high risk for security breaches. What's more, new mobile and cloud related business dynamics introduce additional security challenges that can further expose sensitive enterprise information to even greater risk.

This whitepaper explores how desktop virtualization can help Iimprove information security control, optimize overall application and desktop management, and spur initiatives that bring significant new opportunities for business growth. Read on to see how embracing desktop virtualization can help you meet security needs.