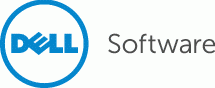 Posted:

Aug 23, 2013

Published:

Aug 23, 2013

Format:

PDF

Length:

7 Page(s)

Type:

White Paper

Language:

English
Sponsored by: Dell Software

Scalability is critical to achieving better security, lower costs, and higher productivity. However, when it comes to scalability it is critical to measure beyond the age-old "mbps for stateful packet inspection" standard and look at how apps will truly perform in real-life settings.

This resource outlines seven measures of performance and scalability you should look at when evaluating next-generation firewalls (NGFWs) and when they should be used, including:

New connections per second
Performance with SSL decryption
Latency with deep packet inspection (DPI) enabled
And four more.

In addition, get help creating a massively scalable NGFW and review the results for an independent third-party benchmark test to truly validate vendor claims about performance and scalability.