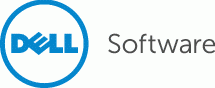 Posted:

Aug 23, 2013

Published:

Aug 23, 2013

Format:

PDF

Length:

6 Page(s)

Type:

White Paper

Language:

English
Sponsored by: Dell Software

With two issues becoming increasingly crucial, IT faces conflicting mandates from the business. On one hand, employees demand access from devices beyond the firewall – on the other hand, risk management dictates corporate data must remain protected. Balancing productivity and security continues to be the overarching challenge.

This white paper details a new generation of firewall technology, designed with current security and networking issues in mind, that promises to give IT a way to solve its multisided conundrum.