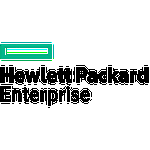 Posted:

Apr 24, 2013

Published:

Apr 24, 2013

Format:

PDF

Length:

5 Page(s)

Type:

eGuide

Language:

English
Sponsored by: Hewlett-Packard Company

In the last few years, predictive threat detection, cloud-based threat intelligence and advanced security event management have all become hot topics in the security threat space. But are they truly valuable options for improving your security posture?

This expert E-Guide deep dives into what a global threat intelligence service is, how well the services perform and if they are worth the investment. Read on to learn more.