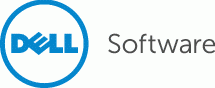 Posted:

Dec 3, 2012

Published:

Dec 3, 2012

Format:

PDF

Length:

7 Page(s)

Type:

White Paper

Language:

English
Sponsored by: Dell Software

You know that network-based attacks affect costs and revenue. But do you know how to quantify that impact?

This document gives you some guidelines on how to assess the impact of network-based attacks and suggests techniques for creating your own economic model. Depending on how much detail you need, there are many ways to go about quantifying the impact. Once you understand exactly how data breaches and loss-of-service attacks can affect your bottom line, you can justify the value of investing in network security products such as next-generation firewalls, intrusion prevention systems and unified threat management appliances.