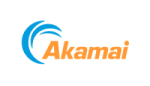 Posted:

Nov 28, 2012

Published:

Nov 28, 2012

Format:

PDF

Length:

15 Page(s)

Type:

White Paper

Language:

English
Sponsored by: Akamai Technologies

Short-term solutions for enterprise security fall short when faced with today's evolving cyberthreat base. You need to deploy a flexible and scalable long-term security solution capable of adapting to the constantly-changing threat environment.

This white paper profiles the emerging disruptive players that make up today's thriving threat ecosystem, and identifies key steps you can take to ensuring enterprise security.